About the Author
Photo by Craig Hilts of Prairie Fire Photography.
Author Mary A. Shafer has been writing for as long as she can remember, and has been enamored with severe weather since she was caught in the outer bands of Hurricane Alma. That was in 1966 at Beach Haven, Long Beach Island, NJ, just before Mary's fifth birthday. It was an early introduction to the wrath of nature.
Her formative years, growing up under the onus of severe thunderstorm and tornado watches and warnings in the Midwest, were a mix of fear and awe. That period created quite the deepening interest in all things extreme weather for Mary.
25 years after that first hurricane experience, she was in a nighttime tornado at her home in northern Wisconsin. Being jolted out of bed by the unmistakable screaming of tornado winds in the outside wires, then living through ten minutes of sheer terror from something she couldn't even see in the dark, was all it took to turn her into a full-fledged weather obsessive.
"In a far less extreme way," she says, "I identify with Helen Hunt's character, Jo Harding, in the Twister movie. I understand that push me-pull you tug of wanting to move toward something life-threatening that you fear intensely, when most folks are headed in the opposite direction."
Mary's interest in severe weather has transformed her into someone whose eyes are always on the skies.
She covered some elements of severe weather in her first book, Wisconsin: The Way We Were, 1845-1945, telling how floods and twisters, blizzards and hailstorms affected that state's history. The subject came up again in her second book, Rural America: A Pictorial Folk Memory, chronicling the uneasy relationship between farmers and the weather. But it was her third book that allowed full indulgence of her weather obsession. Devastation on the Delaware: Stories and Images of the Deadly Flood of 1955 was all about how extreme weather can alter life as we know it. The book is the only comprehensive documentary treatment of the record-setting Delaware Valley flood created by back-to-back hurricanes Connie and Diane in the mid-50s. Mary enjoyed researching that book more than any other she's done, for obvious reasons.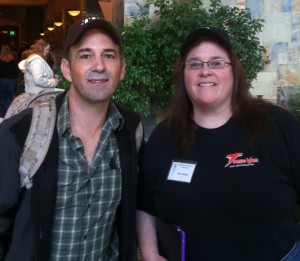 Now she's delving into fiction, embarking on a series of novels about a forensic meteorologist and part-time storm chaser that will allow her imagination free reign. She enjoys researching the books as much as writing them, since it provides the perfect excuse to hang around with real meteorologists and storm chasers.
That research began with her first-ever storm chase in June of 2011, as part of the first-ever photography tour by Silver Lining Tours. During that trip, Mary realized what close friends and family already knew: She's something of an adrenaline junkie. Her research continues with her occasional attendance at Chasercon, where she mingles with those who chase for a living, for fun, and everything in between. And her new mobile lifestyle—as a full-time RV dweller since September, 2018—allows her to go wherever the next idea takes her!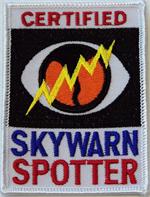 Mary is a full-time freelance writer, whose home base remains Bucks County, Pennsylvania. She served for 13 years with the Nockamixon Township Emergency Management Agency, as its Weather & Communications Coordinator. She holds spotter #LKD-001 with the National Weather Service's SkyWarn program, and is the founder of the Amateur Weather Enthusiasts of America (AWE-USA).
There's a common refrain in author circles: "Write the book you want to read, but can't find on the shelf." That's what Mary's doing with The Storm Diaries, and she's pretty sure she's not the only one who'll want to read them.
SaveSave